Mother and Toddler group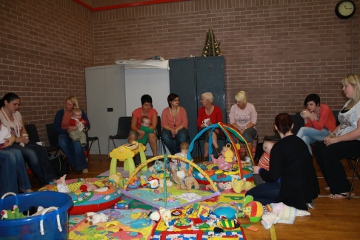 10.30am Tuesday Mornings
Every Tuesday between 10.30am and 12 noon parents/carers with children under 4 come together in the Archdale Hall for the Mother and Toddler group.
Each week we have stories, craft and songs which the children can take part in with musical instruments. The Mother and Toddler group leaders are Amanda Cadden, Sandra Seaney. The children get a chance to play with a variety of toys, take part in arts and craft and have a snack in the main hall whilst the parents or carers can enjoy a cup of tea or coffee and have a chat with other parents or carers.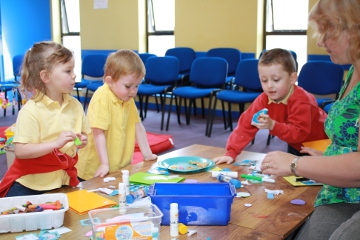 The group is open to families from all backgrounds so feel free to come along or invite other mums/nans/carers for one morning in the week.
Baby Clinic
On the first Tuesday of the month a health visitor, Mary Rehill, attends the Mother and Toddler group. She is here to measure the weight and size of the babies and to give advice to the mothers.