Mother's Union

Meets in the Archdale Hall on the 1st Thursday of the month at 8.00pm.
Mothers' Union, founded over 100 years ago, is a worldwide Anglican organisation of which we can all be proud. The work and witness of its members, showing Christian Care for Families, is a vital part of the Church's mission and is always expressed in the context of the local church.
Magheracross MU has gone from strength to strength since its formation and seeks to face the challenges to family life posed by changing values in society. Monthly meetings are times of enjoyment and fellowship with opportunities to be inspired and encouraged by a range of speakers.
Far from being a self-serving organisation, Magheracross MU plays an active part in service and outreach through catering at funeral teas and hospitality at the Learning Disabled Carol Service. They visit and bring gifts to housebound parishioners and do follow-up visits to the families of the newly-baptized. They serve tea and juice at PreSchool Praise and get to know younger mothers and their children.
Girls Friendly Society

Meets during term time on a Tuesday evening at 6.30pm in the Archdale hall.
Scouts Group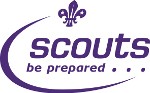 SQUIRRELS (4 - 6 years) - Squirrels are the first opportunity for children to join the family of Scouting. This section was formed in November 2010 and had a full enrolment at the beginning. Six very capable leaders under the guidance of Jacqui Haire provide a varied and exciting programme with lots of fun activities - story-telling; games; crafts; etc.
Target Group: Boys & Girls 4-6 years
Meeting Place: Methodist Hall, Wednesday 6pm - 7pm
Leaders: Jacqui Haire, Kyra Watson, Sandra Seaney, Amanda Cadden, Kerri Oliver
BEAVERS (6 - 8 years) - The Beavers have an attractive programme of activities including craftwork; badgework; orienteering; games; nature walks; drama; story-telling; cooking; etc. Visitors also come in to talk to the Beavers and they visit places such as the police station; fire station; zoo; bird sanctuary.
Target Group: Boys and Girls 6 - 8 years
Meeting Place: Archdale hall, Monday 6pm - 7pm
Leaders: Gloria Verner; Brian Haire; Tracey Kernaghan; Ruth Guy
CUBS (8 - 11 years) - Cub Scouts work from a structured programme and have a proficiency badge scheme which covers such topics as: handyman; cook; first aid; book reader; and many others. They also do craft work, map reading, orienteering, and also play games. Cubs also compete each year with other Cub Scouts for the County Shield which is based on scouting activities, and they also have a football tournament each year with the winner going to the Northern Ireland finals, Ballinamallard Cubs won two trophies at the 2011 finals. They also have an annual camp or a pack holiday.
Target Group: Boys and Girls (8 - 11 years)
Meeting Place: Archdale Hall, Thursday 6.30pm - 8.00pm
Leaders: Kenny Fisher; Claire Johnston; Ivan Shirley; Jean Stuart
SCOUTS (11 - 14 years) - The aim of the Scout Troop is to promote the development of young people so that they can achieve their full physical, intellectual, social and spiritual potential. Scouts are encouraged to take part in a wide range of activities developing their skills in many areas. Like the Cub section they have a structured programme and also a proficiency badge scheme similar to Cubs. They also do outdoor activities like: canoeing; abseiling; hiking; off road cycling; orienteering; camp craft; etc. They have an annual camp and also do trips, eg. Ice Hockey; Outdoor Pursuits Centre.
Target Group: Boys and Girls 11 - 14 years
Meeting Place: Archdale Hall, Wednesday 6.30pm - 8.00pm
Leaders: Joanne Gilmore; Dean Kirkpatrick; Una Higginbotham; Richard McBride
EXPLORER SCOUTS (14 - 18 years) - Explorer Scouts provide boys and girls with the opportunity to take part in adventurous and challenging activities. They also help out in the younger sections of the Group, and some members are involved in the Duke of Edinburgh Award Scheme. They also have an annual camp and do trips away. Target Group: Boys and Girls 14 - 18 years
Meeting Place: Archdale Hall, Wednesday 7.00pm - 8.30pm
Leaders: Ben Hamilton; Alan Baillie
For further information, please contact Kenny Fisher, Group Scout Leader - 07740626740
Bowling Club
Meets on Wednesday and Saturday evenings at 8.00pm in the Archdale hall.
Badminton Club
Held in the Archdale Hall.
Juniors on a Monday from 7.05pm to 8.10pm.
Youths (12 to 18) on a Monday from 8.15pm to 9.15pm.
Adults on Mondays and Thursdays from 9.30pm.