RECTOR'S NEWS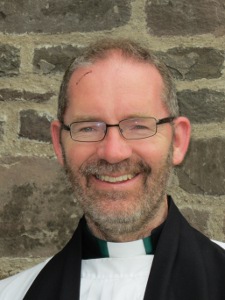 It is with great sadness that I have to announce the news that I will be leaving Magheracross. I have been called to serve as Rector of St Mark's, Newtownards, and after much prayer by all our family we believe that this is God's path for us at this time.
It will be very difficult for us to leave Ballinamallard as we have been very happy here. This is the first real home that Daniel, Simon and Kathryn will remember. They have made good friends here, and especially enjoyed their time at Ballinamallard Primary School and in Cubs, Scouts, GFS and the Silver Band.
Ali has lately enjoyed teaching in Irvinestown Primary and both she and I will miss the people we have got to know in our time here. As she said 'God is asking us to give up a lot.'
Nevertheless, we believe that this is God's move for us, and so it must be the right one, difficult as it is. It must also be true that it is right for Magheracross and that God has new things in store for his Church in this place.
The date of our move remains to be fixed but is likely to be some time in September. Over the next weeks, can I ask you to pray in particular: for us as a family as we prepare to leave somewhere we have loved living to a new house and new schools for the Parochial Nominators; Helen Humphries, Henry Robinson, Harold Graham and Howard McMorris who will have the task of finding a new Rector for the Selct Vestry and leaders of parish organisations during the vacancy for clarity of vision in calling the next Rector that they may be God's person for his church here.