Eileen retires from the Hall Cleaning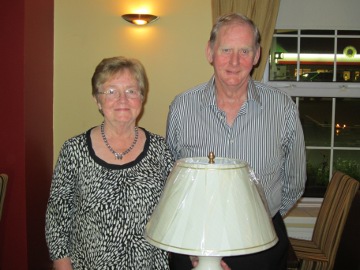 At a dinner on the 14th October Eileen and Denzil were presented with a retirement present from the Parish by Rev Chris Matchett, who along with Ali were enjoying a farewell dinner hosted by the Select Vestry.
Eileen and Denzil Johnston have been faithful servants to the parish over the last 14 years in taking care of both the Church and Hall. In that time they have kept both buildings spotless and have been diligent and dependable in all the arrangements - opening up, locking, putting out bins and so on.
They have been a true team and it is good for the parish that they will be able to continue with the cleaning of the Church.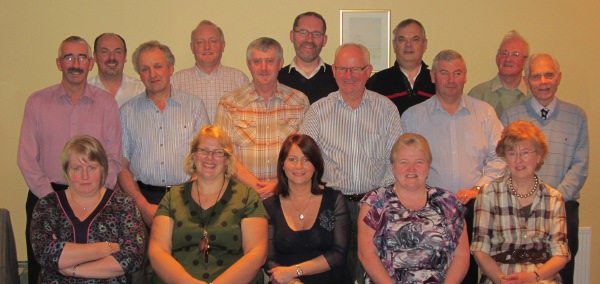 Select Vestry with Chris and Ali