Children's Day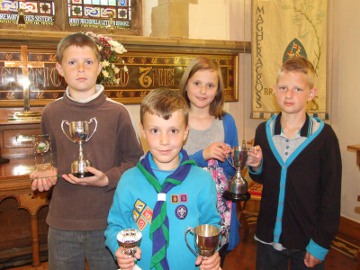 Our Children's Day Service on 5th June, was a great day of worship and celebration, led by the children with singing, drama and puppets.
It was sad to say good bye to Sunday School leaders Tara, Tamara, Jayne and Laura as they leave to go on to University. We are also sorry to say goodbye to Helen and Geraldine as Sunday School superintendents, who go on to enjoy their grandchildren!
Following the service, the Sunday School Prize giving took place and congratulations go to all involved and all the children who took part.