Autumn Soul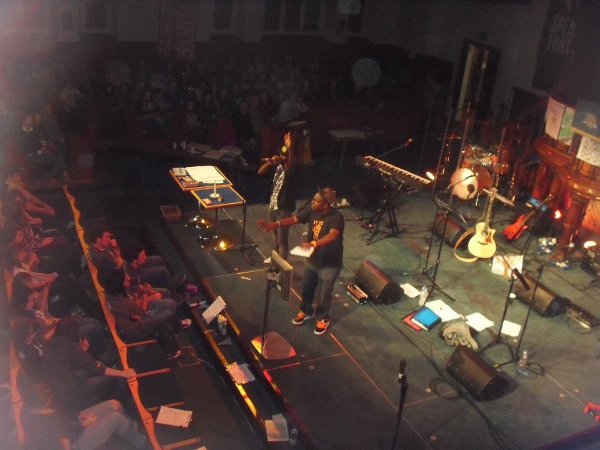 "Speak Love, Live Truth"
The time had finally arrived, for us Ballinamallard folk to invade Bangor for Autumn Soul 2011. On the 28th October 2011, twenty one Young people and leaders set out for a challenging, exciting, fun filled weekend in Bangor.
The theme for the weekend was " Speak Love, Live Truth". The speaker for the weekend was Rev David Rock, his passion, honesty and faith stirred up a number of questions in the hearts of the young people and provided us as leaders to speak, pray and encourage the youth to go with the responses.
I believe the theme was extremely relevant for our guys and placed a number of challenges on their hearts and planting small seeds. Over the course of the weekend we began to see the young people freely express themselves in worship, through painting, singing praises, praying with one another and discussing the points from the talk.
God certainly is on the move among our young people. With one of our girls giving her life to follow Christ, others recommitting and a number who are thinking seriously about this commitment. Autumn soul for the leaders was an epic experience, having opportunities to pray with the young people and have deep conversations as a result of the talks.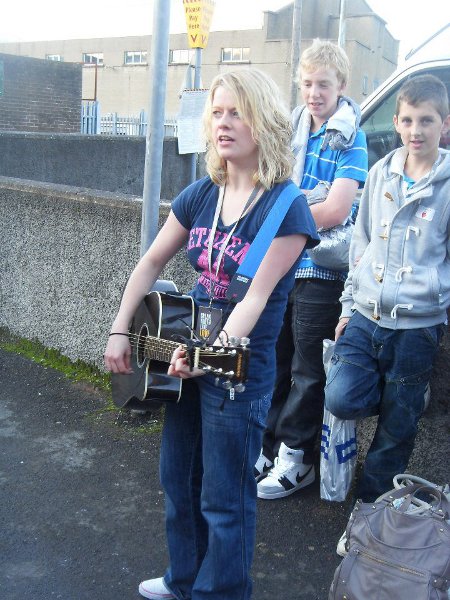 The main stage events where epic, with live Worship, Christian raps, dances, classic video clips, epilogues, painting and drama. But it didn't stop there....The weekend was a jam packed, fun filled weekend, with late night themed raves, coffee shops with live acoustic, caged football, bouncy castles and tuck shops. The various activities in the evenings entertained the young people immensely and provided them with opportunities to connect and build relationship with other youth groups.
It definitely was an outstanding experience for both the leaders and the Young people. I believe the weekend had given us as a youth group many opportunities to bond with one another, with many laughs, conversations, shopping trips, Zumba dancing, meal times and a late night puppet show hosted by our very own Ballinamallard ladies :). The memories of the weekend hold a special place in all our hearts.
Thank you to all who supported the weekend in prayer, leadership and most importantly for the parents trusting us to take their young people away.
More photos in a Slideshow
God Bless
Nikki